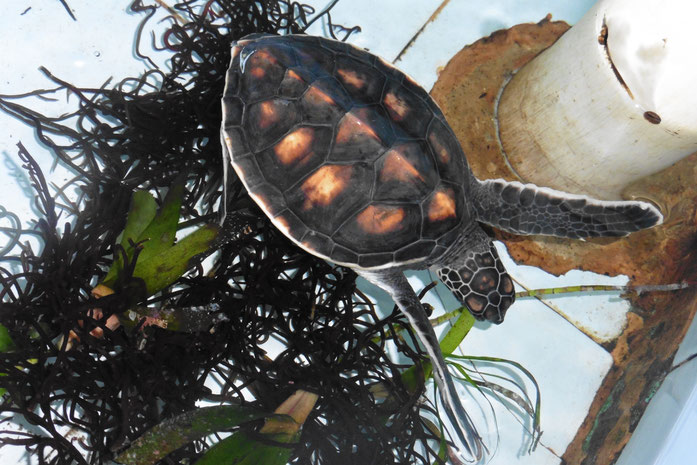 Bali- during April this year turtle season to lay eggs in Bali. it has annual  period. the turtle will come to local beach, Sanur beach, Kuta beach, Serangan Beach, Saba Beach etc as long as season time star from  April to October. Most the species are Olive ridley. in late news some of them rescue by local people relocated to conservation, all reason to save the egg from predator, and human activities long of beach such as tourism area, and unfriendly people. at conservation relocation incubation long 45 days least could be longer depend the temperature.
The temperature has significant effecting to creator of turtle gender. also the global warming change the temperature in high level. but in simple thing people do hosting by local people  to save turtle endanger.  
 TCEC Serangan Bali, as cartative organisation motivating local people from simple activities,which organization hosting rescue turtle, educating local people, find out  alternative livelihood. 
 In  first of june change turtle baby hatch in conservation. be regeneration to turtle have survive in decade TCEC involve to save turtle and release back after in rare turtle tank. time to change and motivating to the public learning conservation, it is open to public visit us to see baby turtle and release them.also great time to have experience to be volunteer as our support and continue positif effecting